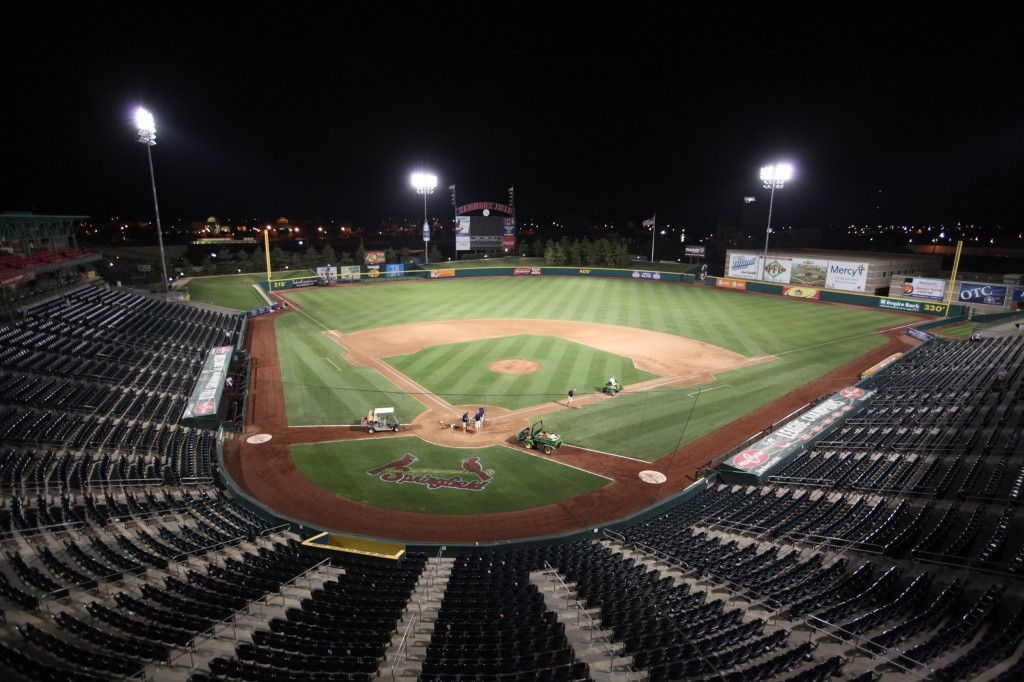 "Whatever you can do, or dream you can do, begin it. Boldness has genius, power, and magic in it. Begin it now." — William Hutchinson Murray

There's a moment you've probably never seen at a stadium. It's about 30 minutes after the game ends. The fans are already on their way home. The ushers are cleaning up the aisles. The grounds crew is on the field. The lights are still on.
And there's this strange quiet in the stadium. There's no music playing, no athletes on the field.
What you're left with is a big, empty stadium, just waiting for someone to come on in and do something amazing.
It's impossible to look at an empty stadium — for me, at least — and not think about all the great things that are yet to come in such a place. When I look at a stadium, I see an incredible stage on which greatness can and will soon exist.
For many of us, such greatness is elusive. It's within all of us, but it can't just be unleashed on the world. Greatness, like anything else, needs to be focused.
Here's the thing with greatness: First you have to define it, and only after you've done that can you go out and actually be great.
That's what I love about sports: It's easy for an athlete to define greatness. It's defined by what happens on the field — the plays they make, the records they set. Sports give athletes a defined space and structure in which they can be great.
Outside of sports, greatness is a little harder to define. To the entrepreneur, to the writer, to the salesman, what is greatness? There are no rules out there in the real world — just you and your work.
So define how you will be great. And there are so many ways to do it. There is greatness in being a great dad or a great friend. There is greatness is shooting for the moon.
There is greatness in taking the first step.
Not all of us have — in the literal sense — those big stadiums, where the lights are shining and just waiting for us to step out and do something great.
But all of us have those places within us. When we define them, we build them — and we give ourselves the stage on which great work gets done and great dreams get achieved.
Go find your stage. Define your greatness, and then go out and be it.
That photo at top is of an empty Hammons Field in Springfield, Mo. It was taken by yours truly.