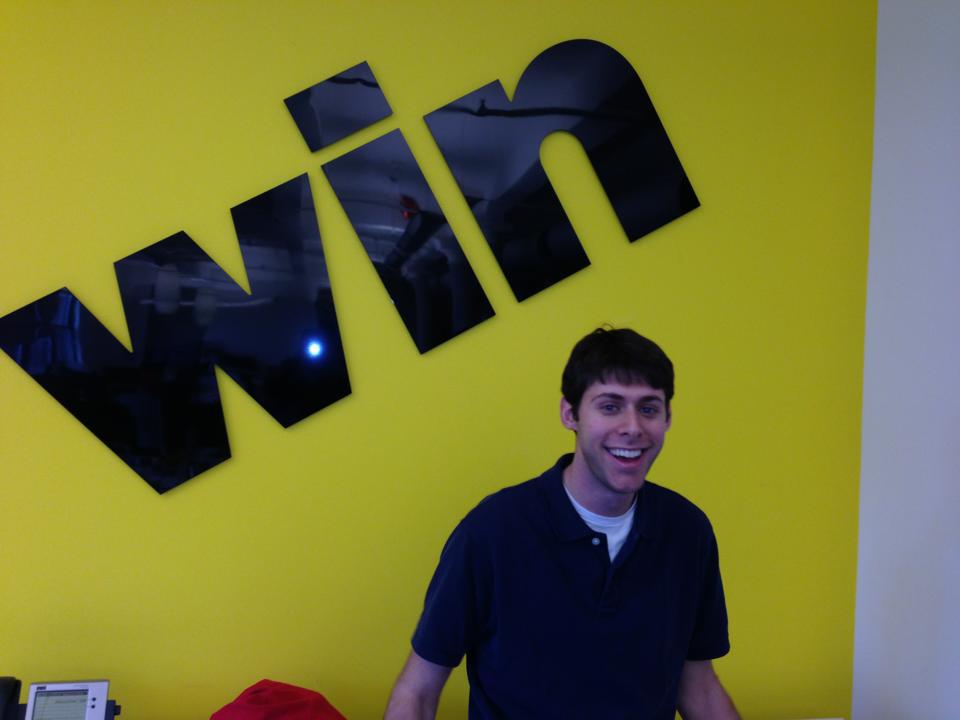 "Sucking at something is the first step to being sorta good at something." — Morgan Missen

10 years ago this summer, I started my first internship in journalism. I was 16. That summer, I got an article published in the A section of The Boston Globe, and I thought: This journalism thing is going to be easy. I thought I was going to be a very big deal.
Five years ago this summer, I went to China to cover the Beijing Olympics for the Rocky Mountain News. I was in China, reporting on the biggest sporting event in the world. I was doing good reporting, and my bosses were happy with me. I was convinced: I was going to be a very big deal.
And now it's five years later, and… well, the words "big deal" probably don't apply just yet. I'm really happy with where I am in journalism. Thrilled, actually.
But this isn't what I thought it would be. I had visions of reporting, of telling big feature stories that won big awards, of traveling to tell stories that could change lives. I had huge ambition, and no reason to doubt that everything I wanted would come soon.
I never thought about the work. There was no concept that it was going to take work and time and screw-ups to get somewhere good. Everything came easy: the reporting, the writing, the opportunities. Stuff just seemed to work out.
But I ended up in a pretty great place anyway. I've learned about the work. I've had leaps forward, and I've taken steps back. I have screwed up a lot, and I'm better for it.
Somewhere down the road, I might even get good at whatever it is that I do. I'm 26 now, and I think I'm getting closer. Not close — but definitely closer.
Every once in a while, someone tells me how far along I am. They say I'm doing well — really well for someone this young. They talk about how quickly success has come for me.
And not too far off — maybe a few years down the road, even — there'll be more of them. They'll talk about how fast it's all happened for me. The words "overnight success" might even be used.
And only I will know: I'll have been an overnight success more than a decade in the making.