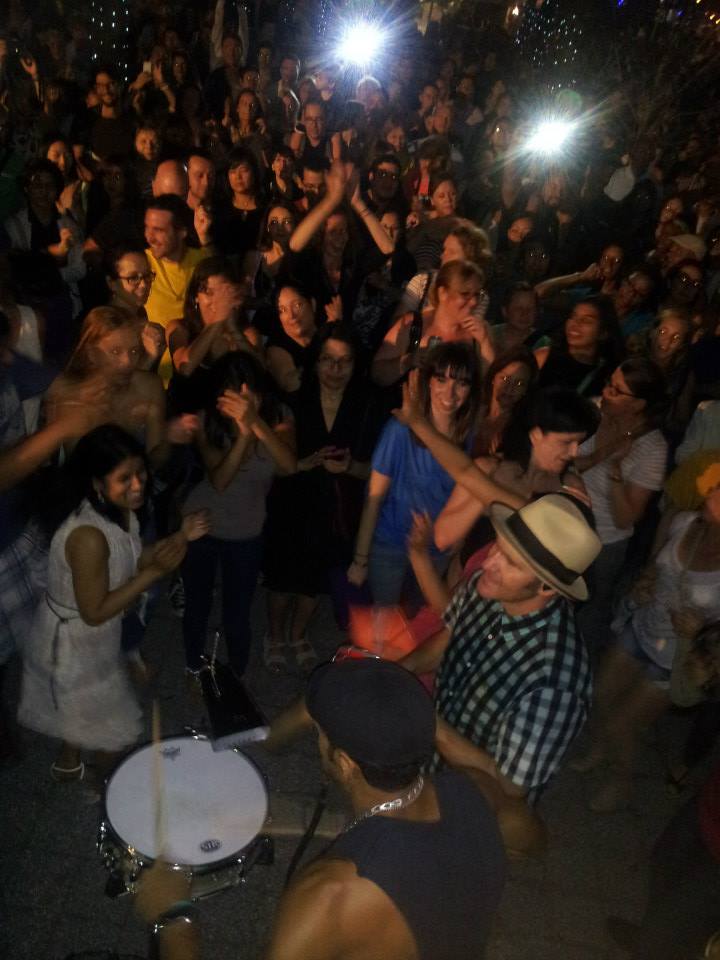 "En la vida hay dos cosas ciertas // Son la muerte y el cambio." — Ozomatli

If you ever go to see Ozomatli — and you really should; they're an amazing band from LA that's a fusion of all sorts of sounds and languages — then know this:
At the end of their set, they're going to come into the crowd with drums. They might lead the crowd in the hokey pokey. Or the chicken dance.
But follow them. When they go, follow them.
Following them is how a friend and I ended up on a ledge on Saturday night, dancing with the band, as a few hundred fans screamed out "Ole!" chants back at us. Following them is how I ended up next to the horn section, losing my damn mind.
And when it was over, the crowd started cheering for more. Ozomatli's songs are mostly in Spanish, so the encore chant came in Spanish, too. "Otra! Otra!" they cheered.
What an amazing response. A whole crowd of people, having just seen this band give them everything, having literally conga-lined out of the venue with them, and they wanted more. Refused to leave without more.
One more. Just give us one more glimpse of whatever you've got.
Something for all of us to strive for.
I took that photo at top from our vantage point on the ledge.