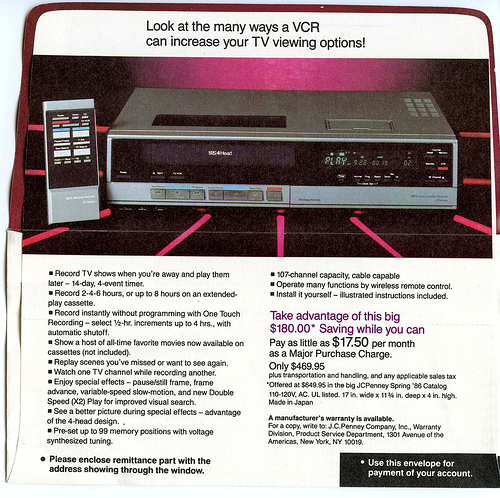 Sometimes, when I'm in the middle of a big project that's still got more work to do, I just want to hit fast-forward and get right to the end — to the "good" part.
I never feel this way at the start. At the start of something, I'm excited! I've got ideas, and ambition, and lots of momentum. I have a concept in my head of how things will pan out, and I can't wait to get there.
But something happens once I get into the work: I get a little antsy. I want to skip ahead to the part where everything's working. This happens all the time: I'm bogged down in the work of all of it, and I want to skip ahead to the reward and see how it all pans out. Did I succeed? Did my predictions come true? And once I've hit that finish line, what's the next series of steps and goals I'll be shooting for?
This is natural, especially when there's a lot of amazing stuff in the works. You remember the "Harry Met Sally" quote: "When you realize you want to spend the rest of your life with somebody, you want the rest of your life to start as soon as possible." Take Meg Ryan out of that sentence and insert your own big project or ideas, and the same is true.
But that's not how it works, of course, and I always eventually realize that. You have to go through the tedious, hard stuff. Great companies get founded because of the tedious, hard stuff learned along the way. Great writers and thinkers and people get to that level of greatness because of the stuff learned along the way.
There is no fast-forward button, because to fast-forward to the results is to miss everything valuable that's learned between points A->B.
So I always get back in there and keep doing the work, even if it feels like I'm miles away from where I want to be. Maybe I'm really closer to a major breakthrough than I think — maybe you are, too.
That photo of a VCR comes via Flickr's Rob Ketcherside.