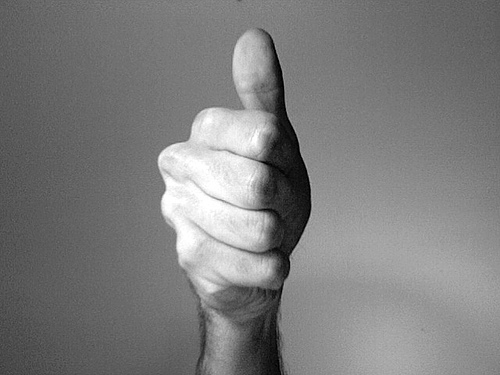 Last summer, I asked my team to start doing a very simple thing: Every Monday, I wanted them to send an email to a co-worker who'd done a particularly good job that week. And the work didn't have to be related to our team. If a co-worker in LA made an awesome video, they could send an email to say, "I loved your video! Nice job!" If someone in the London office wrote a great post, they could say, "Great work on that post! Congrats!"
The mission was to be friendlier as a team. But the goal was bigger than that.
When I started at BuzzFeed, we had 175 employees and two offices. Now we're over 1,250 employees (give or take a few) in more than a dozen offices worldwide. My team works with teams in New York, LA, London, Sao Paolo, Mexico City, and Sydney on newsletters. This year, we'll work with even more.
And it's hard working with new teams. They don't always know us or know our work.
The one thing we can control is our relationships with these teams. If we've got an established relationship with a team, that often paves the way for us to work together on a project.
Hence these weekly "Congrats!" emails. They're often 1-3 sentences long. They exist entirely for us to drop a line out to another team or another office and say hi, and let them know that we'd seen their work and loved it. It's with little emails like those that we've been able to establish relationships across a big company. And this year is the year we try to build on those relationships — and build great work from them.
It takes more than a quick email to establish a relationship. But it's a start. In the long run, it helps put us top-of-mind when other teams are deciding what teams to work with — which is huge — and it might open doors for us. The emails don't take much time — literally, a minute or two every week. And the best part: Even if they don't lead to work, they still make our workplace a little bit friendlier.
Which makes me wonder: Why doesn't everyone send an email like that on a regular basis?
———
That super-generic thumbs up photo comes via Flickr and user hobvias sudoneighm.