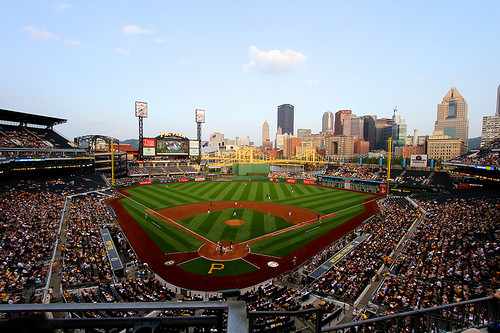 Fun blog note: I'm getting married this week! And with the wedding and honeymoon coming up, the blog's going to take a bit of a break. I'll be back in September with more posts.
Have a great rest of your summer — and I'll see you back here soon!
— — —
That's a photo of PNC Park in Pittsburgh because the wedding's in Pittsburgh. Also, that photo was taken by Dan Gaken, posted on Flickr, and used here thanks to a Creative Commons license.