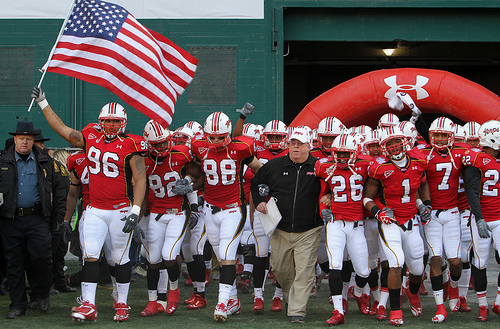 I love sports. I love my Washington Capitals and Washington Nationals. I love my Missouri Tigers. I love my Maryland Terrapins.
The only thing is: I happen to root for teams that almost never win the big one.
In my lifetime, my teams have combined for one championship: Maryland's 2002 national title in basketball.
The rest have a history of coming up a little short. The Caps have been to the Stanley Cup finals only once — but never won a title. The Nats have never won a playoff series in their short history. Missouri basketball is one of the winningest teams to never reach a Final Four. Missouri football has made four conference championships games in the last decade, but lost all four.
For some, watching so many teams come up short might make them pessimists. I'm just the opposite. I'm optimistic because my teams still have yet to raise that big trophy.
Watching those teams has given me such wonderful reminders about the things that make great work happen. To have success, you need great, experienced leaders for your team. You need great team members. And you need to be a little lucky — being in the right place at the right time makes the difference, sometimes.
And I've been fascinated by the way my teams handle themselves despite pressure from fans and media. When everyone's telling them, "No, you can't," it's amazing to watch teams show resilience and unity.
Above all: The championships offer a carrot to keep chasing. There's is always more work to do. There is always room to get better. There is always time to rewrite your own script.
I don't know if this year is the year for my teams. But I'm optimistic — as always — that success is within our grasp.
———
That photo of the Maryland football team comes via Flickr user dbking and a Creative Commons license.