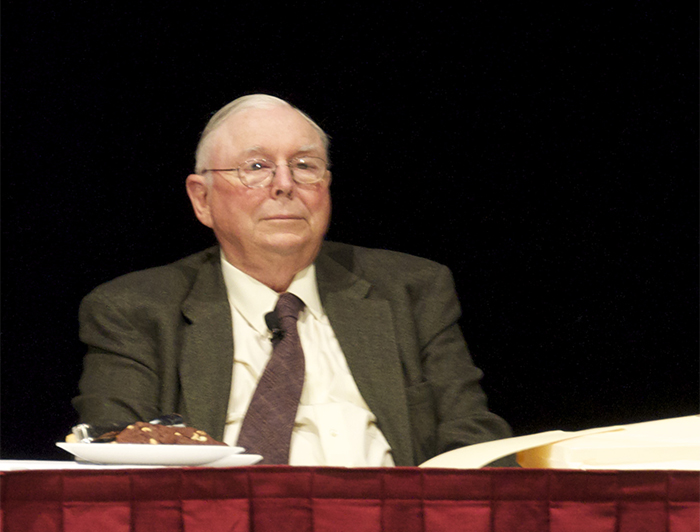 I've written lovingly about Warren Buffett before(1) — I'm a fan. And any follower of Buffett's will tell you that they're also a fan of his right-hand man, Charlie Munger. Munger has been as important to the rise of Berkshire Hathaway as Buffett himself. And he might be an even better quote than Buffett.
A friend sent me one the other day, from Munger's 1989 letter to shareholders of the Wesco Financial Corporation.(2) In it, Munger dove into the idea of taking risk. He said that taking big risks for short-term gains — particularly by acquiring other companies — is a foolish move:
"Wesco continues to try more to profit from always remembering the obvious than grasping the esoteric. It is remarkable how much long-term advantage people like us have gotten by trying to be consistently not stupid, instead of trying to be very intelligent."
That's not to say Munger wouldn't ever take risks. He wrote:
"Wesco would cheerfully invest $75 million tomorrow, with a 60% chance of total loss, provided the pay-off for winning was large enough to cause statistical expectation to provide a handsome return."
So what's the lesson here? Understand who you are and what you do best, and manage risk. It's okay to bet big sometimes — as long as you understand the size of the opportunity and the amount of risk involved.
Otherwise, Munger's advice was simple: Try not to be stupid! Yes, he wrote, it's a strategy that "is bound to encounter periods of dullness." But it also works in the long-term.
Munger wrote that letter in 1989. Today, he's worth $1.48 billion. Maybe we should heed his advice.
———
That photo of Munger was taken by Nick Webb, and re-used here thanks to a Creative Commons license.
———