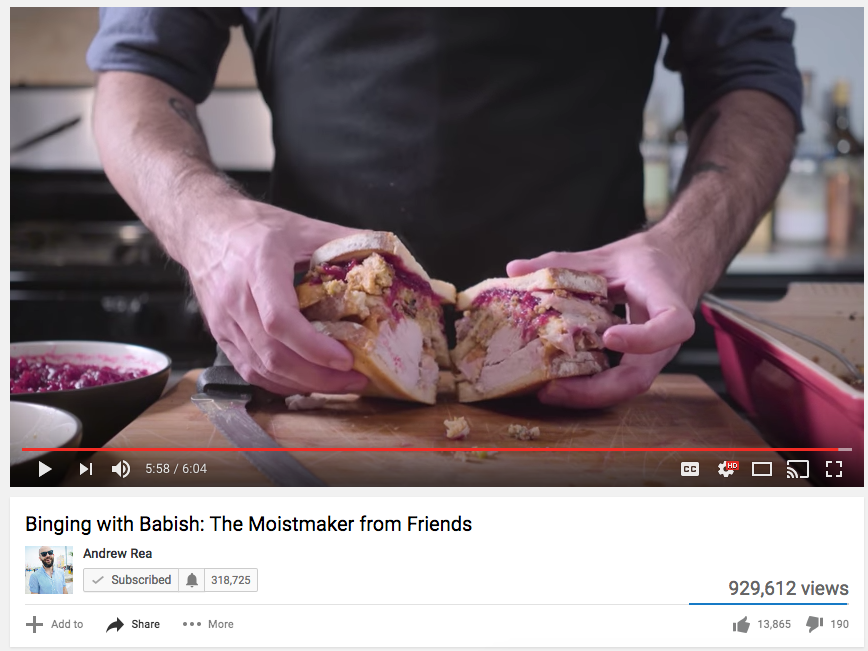 I have a lot of ideas. They're not always good ideas — but I always have ideas.
I wrote about my approach to ideas back in 2012:
"The challenge, it turns out, isn't coming up with good ideas. It's deciding which of them is worth pursuing and working on."
In that same post, I laid out 25 ideas I had. A few were pretty good. Some were ideas that I never actually expected to try out, like this one:
"TV Dinners That Were On TV — A website featuring recipes that you saw your favorite characters make on TV. Kevin's mom on 'The Wonder Years' and Betty on 'The Flintstones' always seemed to be cooking up awesome dishes, and here, we'd try to figure out how to make them."
Fast forward five years, and I'm scrolling through my feed when this headline pops up: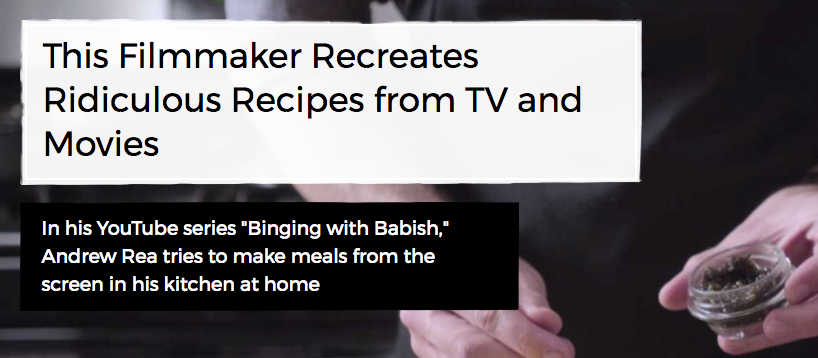 This guy on YouTube had the same idea — but executed on it so much better than I ever could have. His videos are simple in concept, but produced in a way that's almost hypnotic. They're really fun to watch.
I'll confess: The first few times I saw someone launch an idea that I'd also had, it was maddening. Why didn't I make that? I'd ask myself. Why wasn't I first?
But as I get older, I realize that what I wrote back in 2012 is still true: The challenge with ideas is deciding which ones to build or produce. As I wrote back then: "Ideas are only worth so much. Execution's really what matters."
You can't make everything. But it is fun to see someone else turn a weird idea into something so fantastic. I'm adding "Binging with Babish" to my YouTube subscriptions — I hope he'll be cooking up one of those "Flintstones" brontosaurus ribs soon.
———
The day after I published this post, Animal Planet announced that another one of the ideas from that 2012 blog post — a weight loss show for pets — was becoming a reality, too. (These things come in threes, so if someone launches the I'm On Dayquil Gmail plugin next week, please let me know.)