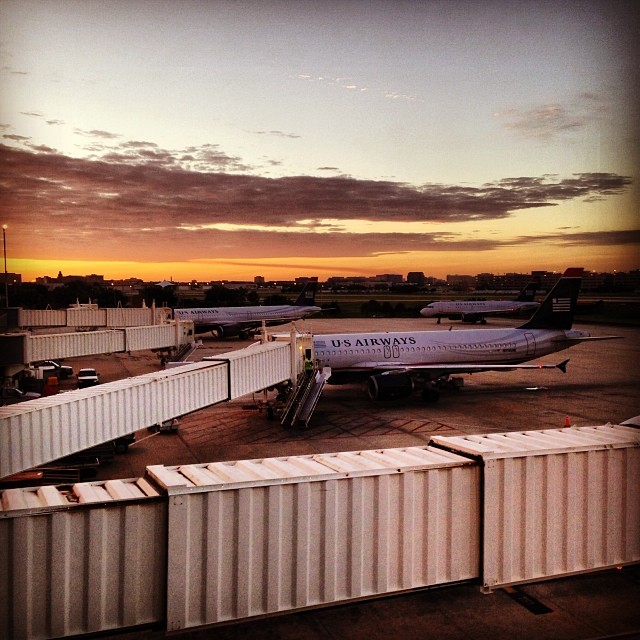 Here's something I've discovered about managing a team that I learned at — of all places — the airport:
We've all been on a flight that gets delayed. Maybe you're at the gate, still waiting to board. Or you're on the plane already, and there's going to be a delay. I've discovered there are two types of airline crews in that situation:
1) The Crew That's Vague About What's Happening — They tell you, "It'll just be a minute" or "We're just waiting on one thing, it shouldn't be that long" — even if that's not really the case.
2) The Crew That's Overly Transparent — They tell you exactly what's happening (sometimes in great detail, even if most of the passengers don't understand the airport-speak) and how long it's going to take before you get moving.
And 100 times out of 100, I'd prefer the second crew.
Why?
At an airport, transparency means one thing: Knowing what shit is about to hit the fan before it hits.
It means that if there's going to be a delay due to weather or mechanical failure, you want to know what's happening and how it's going to affect your plans. With the second type of crew, you're informed: You know that you're going to be stuck on the tarmac for an extra 20 minutes because the pilot said, "We've gotten moved to 15th for departure, so it's going to be a 20-minute wait," and then he checked back 15 minutes later to say, "We're 5 minutes away, sorry for the delay!" I've been on that flight before — even though they're upset about the delay, passengers usually seem pretty calm when they know everything that's going on.
I've also been on a flight where the crew is way too vague — and I've seen how panicked and frustrated passengers can get when they feel like they're not being told the whole story.
Here's what it means for a leadership role: In most cases, if you can be overly transparent, you should be. Just by saying, "This is something that might be hard to hear, but I'm going to share it with you anyway because you should hear it from me first", you're accomplishing two goals: You're building trust with your team, you're making sure your team isn't surprised by bad news.
Don't let shit hit the fan first. Get out in front of it — even if it's an uncomfortable conversation. When everyone has all the information they need, it's much easier for all parties to talk about what happens next.
———
That photo,"#sunrise #tampa #airport", by Mighty Travels is licensed under CC BY 2.0.