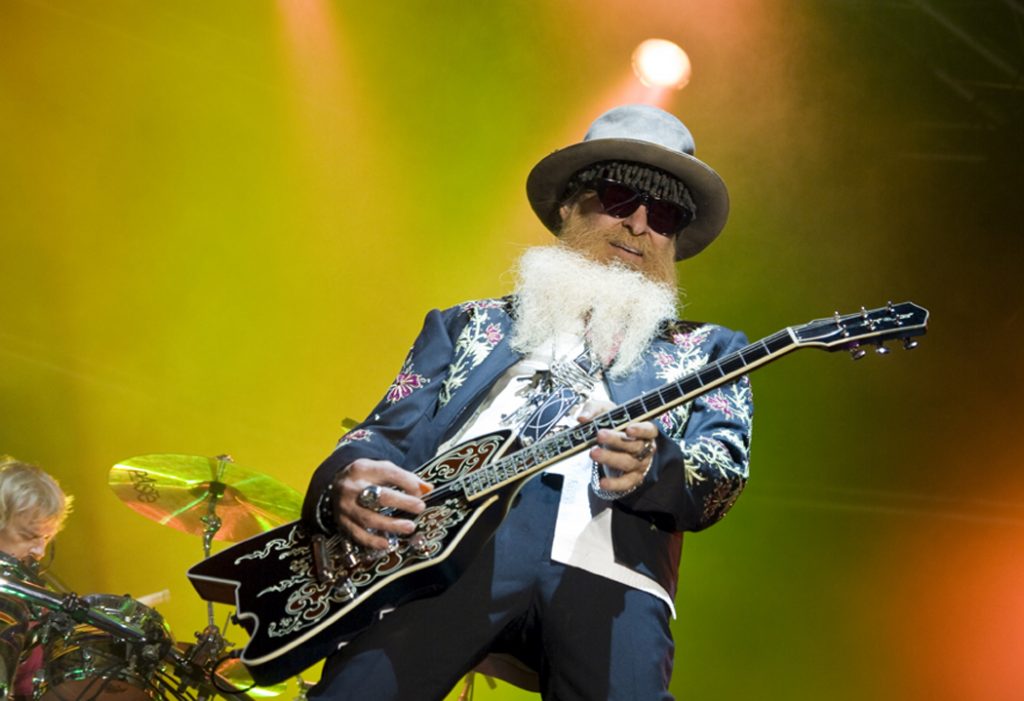 Ladies and gentlemen, faculty and staff, distinguished guests, graduating students from the class of 2017: I'd like to tell you a story about a simpler, more honest time in American history.
The year was 2005.
I remember it like it was… well, about 12 years ago. Was it really only 12 years ago? It feels like longer.
I want you to imagine a young Dan Oshinsky. He's a senior at a suburban high school outside Washington, D.C. He's heading soon to journalism school — one day, he'll write for newspapers! He's yet to discover hair product. He's driving his maroon Oldsmobile Eighty-Eight down the highway.
When a song comes on the radio. (Again, it's 2005.) It's a song that he knows, and loves.
He can't remember the name of the song.
But he loves the riff. It goes: Dah-NUH duh duh duh duh dah-NUH nuh nuh.
The song ends, but the radio DJ does not say the same of the song.
So young Dan drives down the highway in his Oldsmobile, singing the riff over and over again, trying to remember the name of the song. He sings: Dah-NUH duh duh duh duh dah-NUH nuh nuh.
But he cannot, for the life of him, remember the name of the song.
He gets home, and he finds his mother, who grew up loving rock music in the '70s and '80s. Surely, he hopes, she'll know the name of the song.
Dah-NUH duh duh duh duh dah-NUH nuh nuh, he sings.
And she recognizes the riff immediately… but fails remember the name of the song.
So they call their neighbor, Matt. Matt grew up in rock bands. Still plays in one, in fact. Plays guitar, knows everything there is to know about rock music.
They get Matt on the phone — on his house line, naturally. (Again, the year was 2005.)
Matt, they say, we heard this riff on the radio but can't remember the name of the song. Do you know it?
And loudly, on speakerphone, they begin to shout: Dah-NUH duh duh duh duh dah-NUH nuh nuh.
And Matt says: Yeah, I know that song! That's "La Grange", by ZZ Top.
Matt was right:
I tell you this story tonight, Class of 2017, for a simple reason: That story, from 12 years ago, makes 2005 feel as far away as the the 1980s. It feels like a story from an entirely different era.
In 2005, I was driving around in an Oldsmobile — a car company that no longer exists — with a tape deck — a technology that barely exists — with a flip phone — a product I haven't used in years. The iPhone wouldn't exist for another two years, and I wouldn't discover a music discovery app called Shazam for another five. At that point in my life, I'd never owned an iPod, and the idea of high-speed data being transmitted to cell phones was years away.
So if you would have told me in 2005 that one day, there would be a magical, mobile device that could listen to and identify songs on the radio, I would have been amazed. That was something that could only happen… in the future!
The future, it turns out, is happening right now. In the dozen years since I couldn't remember the name of a ZZ Top song, nearly everything that exists in our day-to-day lives has changed. The technology, the tools, the resources — it's all changed.
In just a dozen years.
And I cannot imagine what we'll have at our fingertips in the year 2029. The changes, I'm sure, will astound all of us.
But there's the flip side to all this change: Just thinking about the unknown ahead of us can be frightening. How do you prepare yourself for a future you don't recognize? What are the right careers for such a future? What are the right choices?
I wish I had the answer for you — but I don't.
Instead, Class of 2017, I have a challenge: No matter what happens in the years ahead, invest in yourselves. College may be over, but push yourself to keep learning. Read a lot. Try new products. Learn new skills. If you work at an office that has a Learning & Development team, take their classes. Don't be afraid to keep growing your skill set.
In the dozen years ahead, everything in our lives will change again. So don't be afraid to keep learning — it's the only way to change with whatever the world throws at us next.
Congrats, Class of 2017, and in the words of ZZ Top: Have mercy.
———
That photo of ZZ top is called, "ZZ Top – Poble Espanyol, Barcelona", by Alterna2 http://www.alterna2.com, and is licensed under CC BY 2.0.