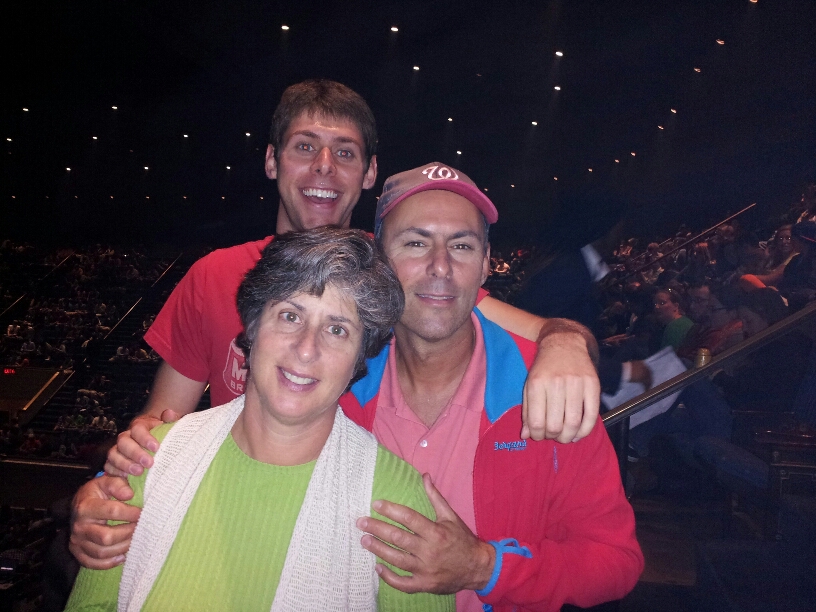 "Because of their size, parents may be difficult to discipline properly." — P.J. O'Rourke

Right now, I am writing this blog post from a house that is very near and dear to me. It's the house I grew up in.
It's the house where my parents still live, in fact.
And for the last five weeks or so, it's where I've been living, too.
That's right: I'm living with my parents.
And I'm not alone in this. A study released this summer found that one in four young people — defined as those ages 20-34 — have lived with their parents at some point.
This is the second time I've moved back in with my parents. The first was two years ago, after I left Biloxi, MS, and tried to figure out the next step for Stry.us. This fall, I'm using this time at home to step back from Stry.us and figure out what's next.
But this recent stint at home has been infinitely better than the first one. I've learned a lot about how to survive living at home with your parents, and I know there are others out there who are going through similar situations. So I've got four big lessons to share with you:
1. Be Around People — As in, people who aren't your parents. When you're living at home, you have to get out. Go to networking events. Get drinks with friends. Just spend time working outside of the house — Loosecubes can help you find space to work out of, and the local library or coffee shop are also excellent choices.
As an added bonus, if you're out of the house, you'll have to get dressed. I know this from my 2010 stint at home: When you're living at home and you're unemployed AND you're walking around the house on a Tuesday in sweatpants, it starts to feel like you're never going to get a job ever again.
Get out of the house. Wear pants. You'll feel better about yourself — trust me.
2. Go To The Gym — I've been lucky enough to live in some really amazing places. There's nothing quite like coming home to your awesome apartment in your awesome new neighborhood.
But when you move back in with your parents, it's a little depressing.
So that's where the gym comes in. Join one. It'll cost you a few bucks a month, but you can go, break a sweat and have a reason to feel good about yourself. You're going to need places where you can feel confident, and the gym is one of them.
3. Do Something — Having a side project is essential. When I got back to D.C. last month, I launched Tools for Reporters, a newsletter that pairs great tools with awesome reporters. It's given me a reason to network — at each event, I'm meeting people who actually built the tools that I'm featuring in the newsletter — and it's given me opportunities to meet the people who sign up for the newsletter.
And certainly, when I open up my MailChimp statistics and see how many people are opening the emails, I'm reminded that, yes, people actually find value in what I do.
4. Have a Plan to Leave Home — This is most important of all. When a short-term stint at home unexpectedly turns into a long-term housing solution, it can feel like a kick to the groin.
You need to have a plan to get out. It doesn't matter if it's in six weeks or six months or longer. There just has to be a plan, and your parents have to know what it is. That way, they can support you and you can all work toward what you really want: Getting back out there on your feet.
There's no shame in living at home. Heck, I'll admit that I kinda like it. (For instance: My parents do the shopping around here. And sometimes, they'll even do my laundry. Which is AWESOME.)
But I don't want to be here for much longer. I've made my plan. I'm getting out often. I'm at the gym. I've got my side projects. This stint at home has been really productive for me.
Follow that four-step plan, and you too can survive life at home.
At top, that's me and my lovely parents. They're very nice people, if you can't tell from the photo.