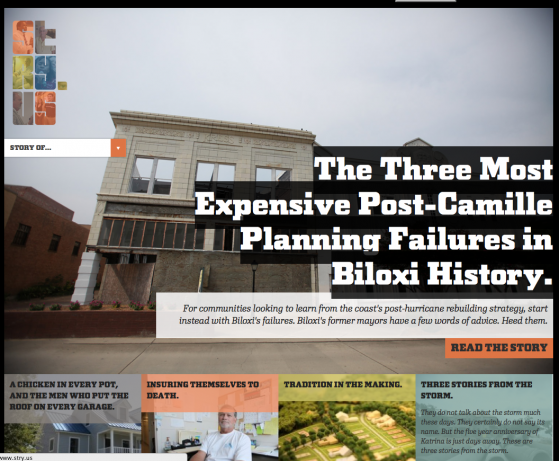 Stry.us [pronounced STOHR-ee] was a band of a reporters in pursuit of great storytelling. We had two bureaus: One in Biloxi, Miss., in summer 2010, and as second in Springfield, Mo., in summer 2012.
You can find all of the stories from those bureaus below: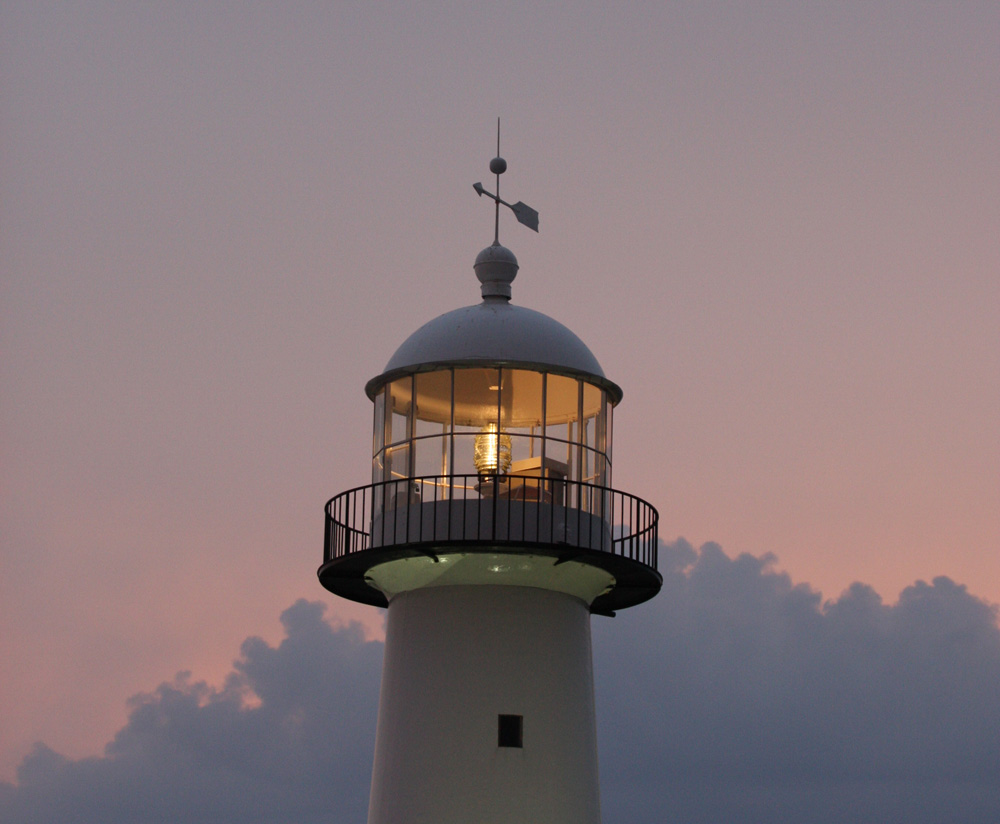 Biloxi, Miss., 2010 | All stories and photography by Dan Oshinsky
Welcome to Biloxi. Get Yourself Acquainted.
The Thing That Saved Bobby Mahoney's Ass.
The Man Who Tried to Save Biloxi.
BP Contractors Do Not Rent Jet Skis.
The Cost of Flood, Wind, and Hail.
George Sekul's Last Great Rah-Rah.
The Damn Thing Almost Blew Down.
Camille Before Camille. Katrina Before Katrina.
The Never-Ending State of Emergency.
A Chicken in Every Pot, and the Men Who Put the Roof on Every Garage.
The Three Most Expensive Post-Camille Planning Failures in Biloxi History.
The Challenges That Lie Ahead.
Welcome to the Fast-Paced World of Historic Homes.
The Biggest Little Annexation Case in State History.
The Eye of the Storm Still Sees.
---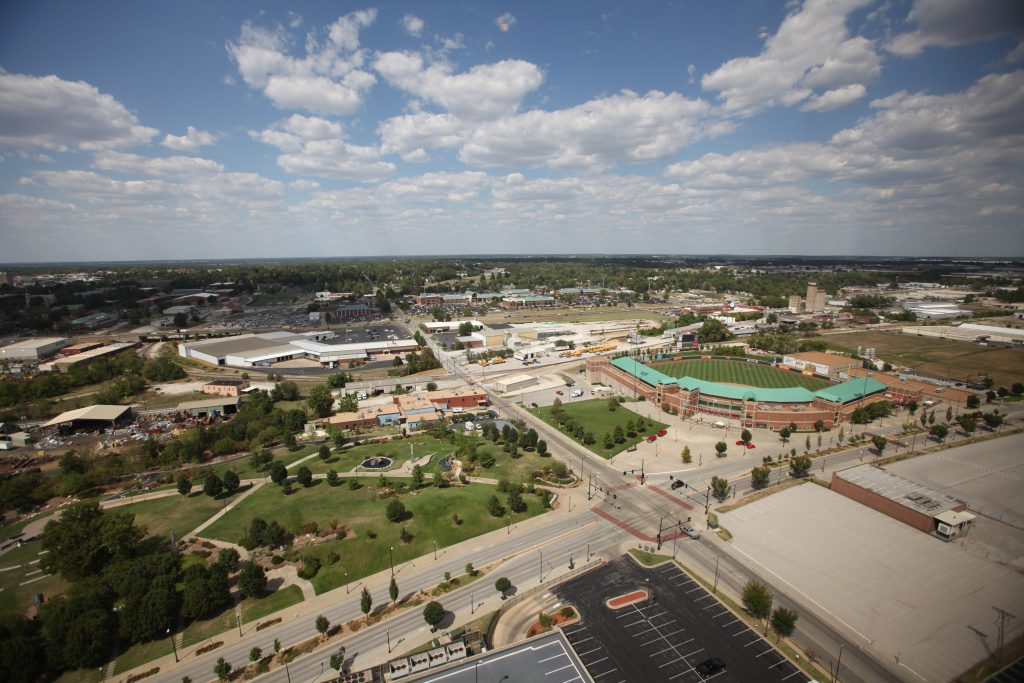 Springfield, Mo., 2012 | Stories and photography by Dan Oshinsky, Jordan Hickey, Bari Bates, Roman Stubbs, Sarah Elms, and Zach Crizer
Red Flags, Blue Ribbons and Deep-Fried Cashew Chicken.
2,000 Miles From Wall Street, The Occupy Movement Rises Again.
They Couldn't Light It, So Instead They Tried To Fight It.
The Starving Artist Of Clever, Mo.
A Second Home On The Medical Mile.
To Fight The 'Brain Drain,' Springfield's Network Steps Up.
Juli, Shawn And Their Absolutely Unmistakable Swag.
Nobody Beats Walmart Prices. Except Maybe These Guys.
The Record-Breaking 4th of July That Was Just Too Hot To Forget.
59 Weeks After Joplin's Tornado.
Insuring Themselves Back to Health.
Life In Modular Home No. 1651707.
The Strange Duality in the Everyday Lives of the Queen B—'s.
What We Think About When We Think About Coke.
For Kickapoo Hoops Legends, A New Home Court Advantage.
The Fake Grenade Toss Heard 'Round The World.
In This Holy Month Of Ramadan.
The Life, Death and Mourning of Tommy "Bo" Ray Bryant.
The Factory Town That Lost Its Factory.
At Springfield's Community School, Teaching's More Than Textbooks.
The Pride In Springfield, Pt. I.
The Pride In Springfield, Pt. II.
'About Six Neighbors Is All I Can Trust.'
This Pizza Restaurant Is Coming Soon. (This Time For Real!)
---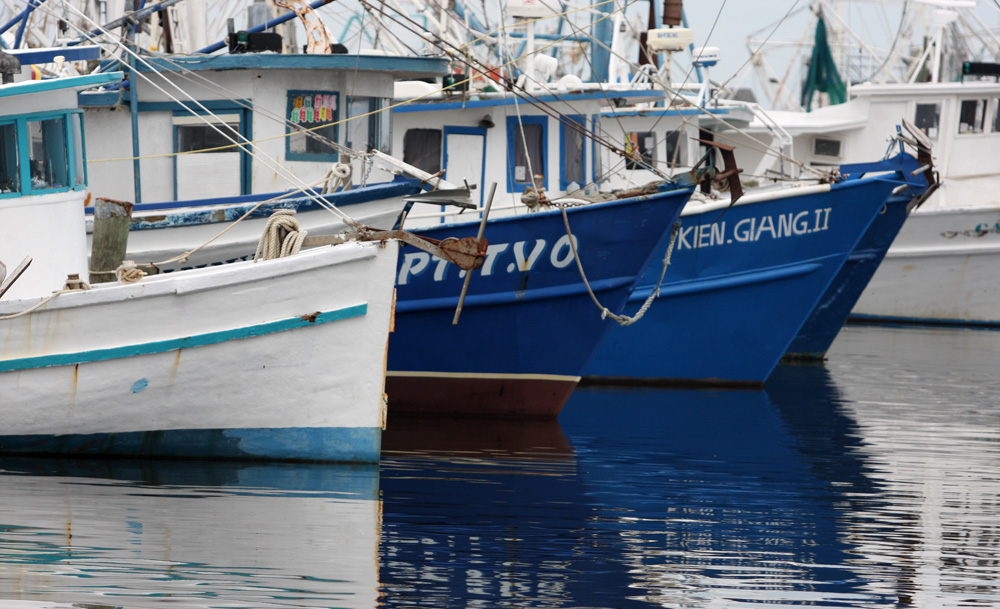 Postscript, 2015
Five Years Later: How We Forget.
---

More About Stry.us