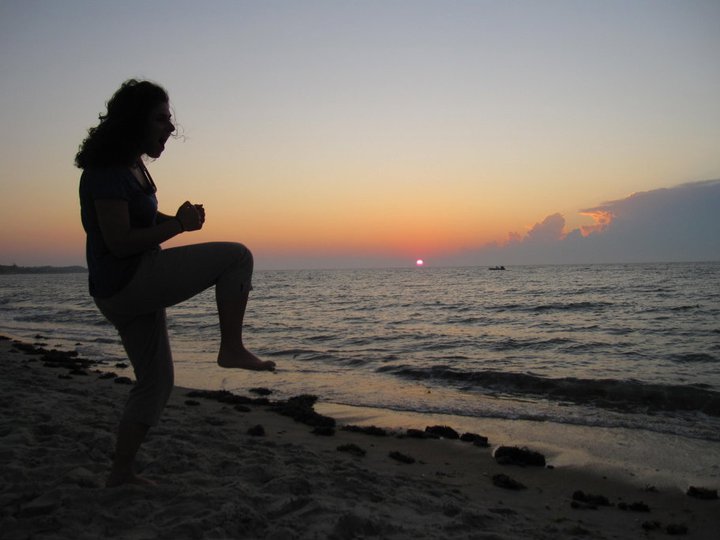 "Of all the things to be picky about, people is the most important." — Nick Seguin

Two years ago, I wrote a happy birthday message to my mother on this blog. It read:
"A very happy birthday to you, mom, without whom this blog would not be possible, and without whom I would be rendered hopelessly, painfully normal."
Normal.
Normal.
Normal.
I shudder just thinking about it.
Normal isn't something we Oshinskys do, and it gets us some weird looks. I've done a lot of things that I keep being told I'm not supposed to have done. For me, lots of stuff has come out of order. I covered my first NFL game before I went on my first real date. My first paid job in newspapers wasn't a full-time gig, but it did involve covering the Olympics in Beijing.
This thing I hear from others — that there is some sort of order to this life — has never really applied to me, and I don't mind that at all.
Mine is my path, and I'm rather fond of where it's been taking me, potholes and steep climbs and all.
I learned the ways of the unmarked path from my family. The Oshinsky family does not do ordinary.
My father, at 55, decided he wanted to get into the best shape of his life, and he spent a year doing just that.
My mother, at 52, decided she wanted to run a marathon, and she finished at a 14:30-per-mile pace.
My sister decided she wanted to spend a semester of high school studying abroad — and then pulled off five months on the beaches of the Bahamas.
My brother decided he wanted to use his bar mitzvah for good, and raised $15,000 to build a playground in post-Katrina New Orleans.
I do not believe that we are an extraordinary family. We are not the smartest people you will ever meet, and we are certainly not the most athletic.
But in the Oshinsky family, we take pride in our work. We do big things with great amounts of love. We hustle.
When we go for something, we go all in.
I cannot imagine life any other way.
That photo at top is of my little sister, Ellen. She does crazy beach workouts.