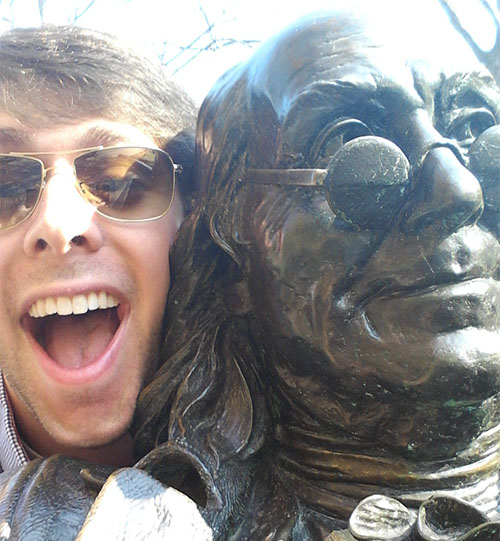 I am writing this from a bus on the New Jersey Turnpike, headed south for Thanksgiving. I wrote this post for the first time two years ago. I was 24, and in a major period of transition in my life. I wrote it last year from D.C., in transition to my life in New York.
And now I'm 26, and so much has changed. I'm settled in New York. I've got a job I love, and I'm lucky to have a lot of amazing people in my life. I met a girl. Things are really different this year — and really great.
Over the past year, there certain things I've come to believe hold true. I know that my beliefs will continue to change. I know that I will change.
I am 26, and this is what I believe:
You can tell a lot about a person by the quality of his/her friends. Great people always surround themselves with the best. Always.
The good stuff is worth sharing.
Know the difference between what you want and what you need. Ask for the latter.
If you can show it in a spreadsheet, you can sell it. And if you can pair that data with a great story, you've really got something.
Jealousy just isn't worth the time. Ever.
Deal with things as they come. Shit happens — but it's far easier to deal with it now than to let a lot of things pile up and overwhelm you.
Be skeptical. Especially when it comes to things you read on the internet.
There isn't a skyline that makes me as happy as the one over Washington, D.C. But New York City's is getting pretty close.
Everyone is asking themselves, What the hell am I doing? It's not just you.
I don't always know that I'm on the right track. But people keep coming to me for advice and help, and it makes me think that I must be doing something right.
You get there when you get there. Work hard, but don't rush.
Have something to show for your work. An end product. A lesson. Something.
And one more thing, and I mean this in the sappiest, Lifetime-movie-of-the-week-iest way: Until you know, you don't really know what you've been missing out on all along.