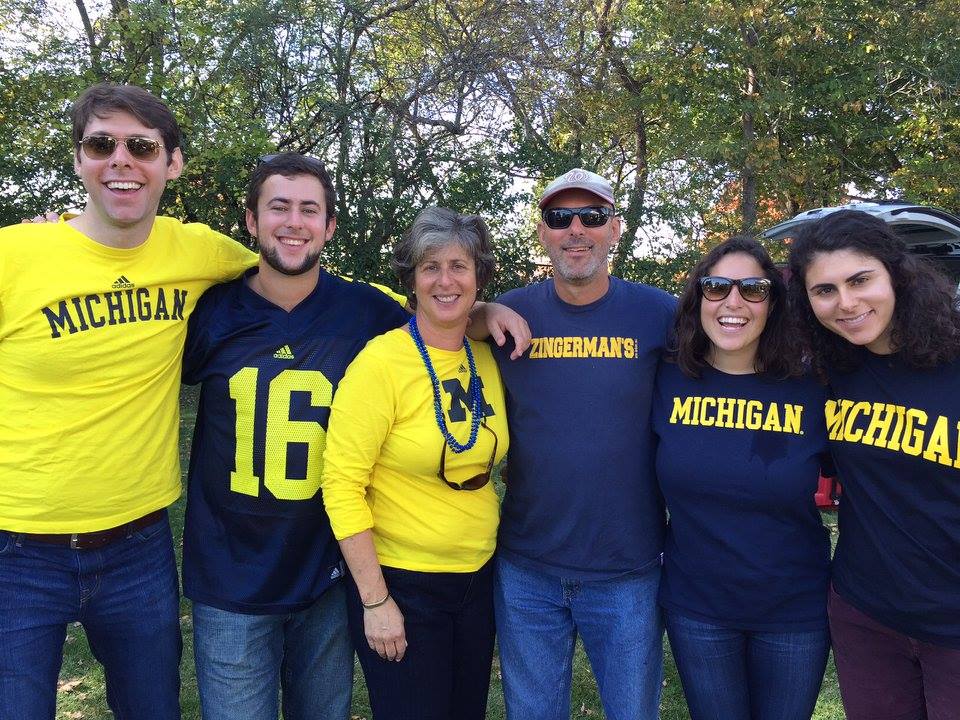 I am 28 years old, and everything is about to change — again. That's what happens when things start to seem settled in your life. You meet a girl, and she's amazing. You move in together. You're in a job you like, and you've been doing it well for a long time. (Well, "long" as far as internet standards go.) Things are good!
And then you look at the calendar year ahead and realize: You have 11 weddings to go to next year. Eleven! And one of them is yours! Your friends are having kids and buying homes. You drive through the suburbs and think, Having more space might not be so bad!
It hasn't all happened yet. But it's happening. By the time I write the 2016 version of this post, things could be very, very different.
For now, though, there's 28, and it's been an incredible year. Over the past year, there are certain things I've come to believe hold true. I know that my beliefs will continue to change. I know that I will change.
But here, at 28, is what I believe:
The hardest part of the work isn't getting it going — it's keeping it going, week after week, year after year.
End results matter, but the routines and processes you use to get there are so much more important. Master those, and the results you want will come more often than not.
When you stop feeling like a little like an impostor at work, that means it's probably time to take on a brand new challenge. You should always have something to prove.
There are so many big, weird ideas I want to try. I'm just waiting for the right teams and the right time to try them with.
Inbox Zero is too hard. Shoot for, like, Inbox Twelve. It's more do-able.
The no. 1 secret to wedding-related sanity: Stay the hell off Pinterest.
Travel reveals who you really are when things get stressful. So if you're dating someone, and you're thinking about popping the question, and you haven't taken a big trip, well: Maybe it's time to see how much a round trip for two to Thailand costs.
I don't know what happens at my alma mater next, but I do know this: We stood up for Michael Sam. We stood up for Jonathan Butler. We can stand up for a whole lot more, Mizzou.
Once a week, reach out to a friend you haven't talked to in a while. Write an email. Send a text. Or (and this sounds crazy): Make an actual phone call! The 15 minutes you spend laughing and catching up might be the best 15 minutes of your week.
I still think this is the year my Washington Capitals are going to win it all.
Screw "Fake it 'till you make it." Don't pretend to be someone you aren't. Recognize your weaknesses. Be willing to say: "I don't know — but I can find out." There's power in that.
I used to say, "Define your greatness, and go out and do it." Now I see it a little differently. First, you've got to define what success means. Because if you don't know how to define it, how will you know when you've achieved it?
Friday is my 10-year high school reunion. On the day I graduated, I had never held a smartphone before. Never even owned an iPod. Never blogged. Never tweeted. Never posted a photo or a video online. Never downloaded an app. Never started a video chat. I don't know what the next 10 years will bring, but I know it's going to be amazing.
And most of all: I know change is scary for some. But when I think about Sally and the things we want to do together, I'm not scared at all. I'm excited.
Bring it on.
———
In that photo at top, from left to right: Sam, Mom, Dad, Sally, and El. Love you, guys.