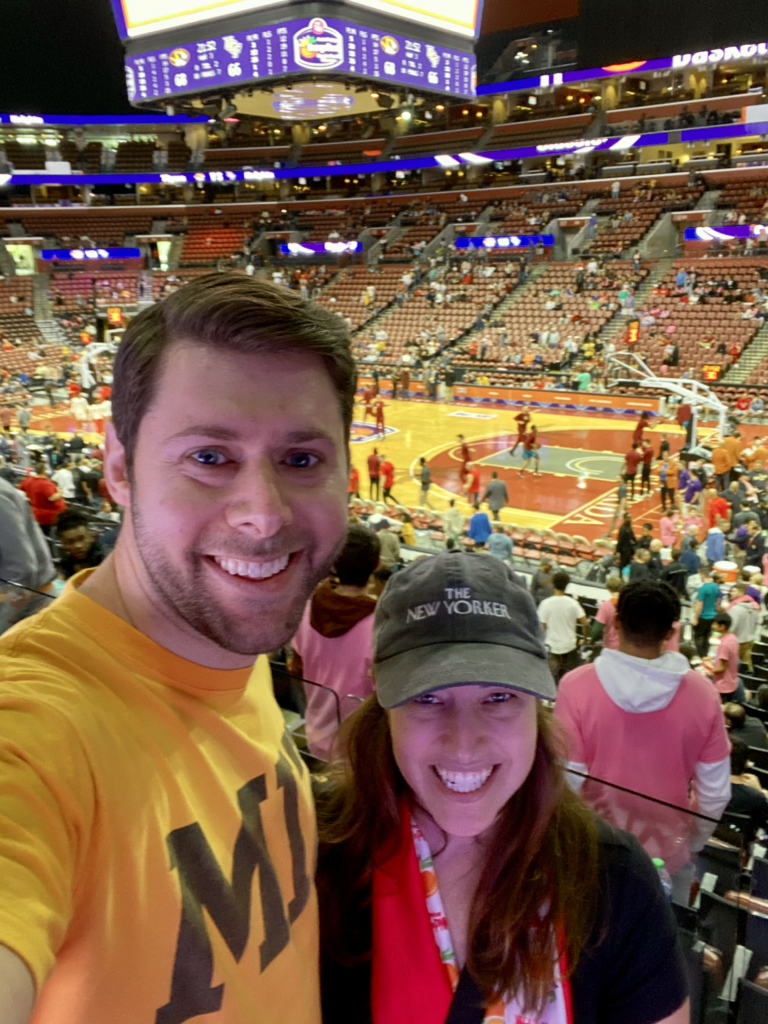 Sally and I went to a Mizzou basketball game earlier this year. At the time, I wasn't quite sure what to expect from this team. They had a new coach and nine new players on the roster. I was hoping they'd be competitive; I wasn't sure if they'd be any good.
And that day, we watched them bank in a 35-footer at the buzzer for the win.
As we walked out of the arena, I told Sally: That's the kind of win that might make a team believe they could do something special this year.
And then they went out and did just that. They crushed rival Illinois. They beat Kentucky and Iowa State. Had another buzzer-beating win at Tennessee. As of today, they're ranked in the Top 25 and headed to the NCAA Tournament.
But the thing is: A season like this goes by fast. A quarter of this team will graduate in the spring, and others might transfer. Next year's team will probably have a half-dozen new players. This isn't the pros, where you can root for one player for years and years — in college, players graduate or move on.
So I've been watching every game I can down the stretch. I've been trying to enjoy it all. I know it'll be over soon. The NCAA Tournament is a win-or-go-home proposition. If they exceed every expectation, their season will still be over in the next two weeks.
I'm trying to enjoy it while it lasts, and share these moments with friends while it's all still happening in the present. It's not over yet.
———
That's us after that buzzer beater vs. UCF. I'm a pretty optimistic sports fan, but there's no way I would've predicted the season Mizzou would go on to have.