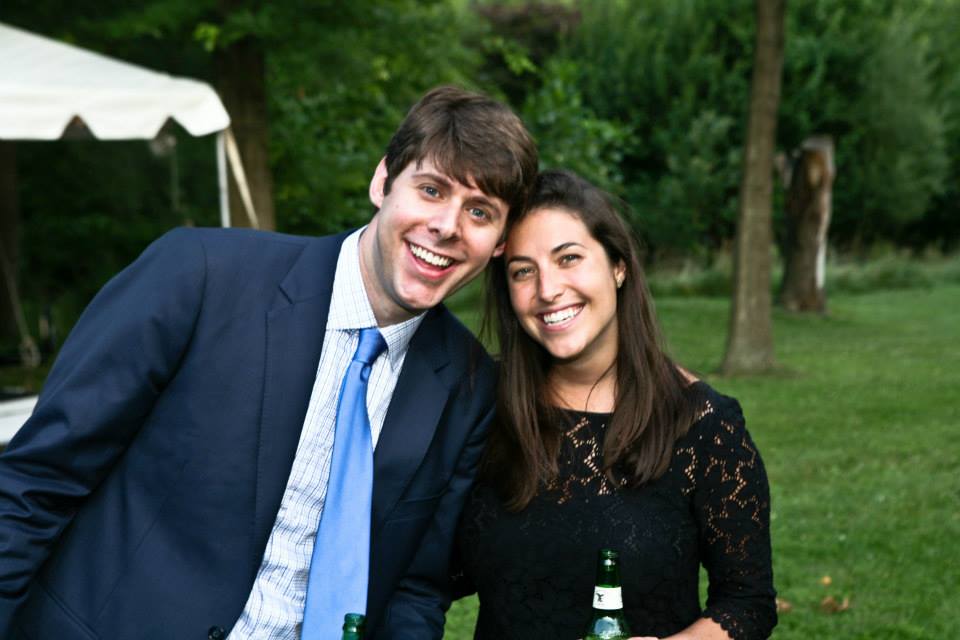 I am 27 years old, and I think I'm on the cusp of something very big. This year, I see amazing things on on the horizon. This can be the year my team at BuzzFeed turns our little newsletter project into something huge. The groundwork has been laid. Now it's about putting in the work and finding new people to help take us to the next level.
And then there's everything that's happening at home — all of it big and wonderful and scary and amazing. 27 has already brought such great things, and I know there is more still to come.
This isn't quite like the versions of this post I've written before. Those posts were different: at 24, feeling young and still learning to do the work; at 25, just days before I got a job offer in New York that would change everything; and at 26, as I started to truly find my place. Those years were about the slow, often awkward transition that happens as your college years fade away and your 20s really hit — with all of the responsibility that comes with it.
And so at 27, I'm embracing a brand new sort of shift. I'm not trying to prove that I belong here anymore. I do belong here. I feel grounded in who I am, I feel confident, and I believe that I have the right people behind me. So I want to use 27 to set big, ambitious goals and then blow right past them.
27 feels like the year I make the choice to say, Fuck it, why not me?
Over the past year, there are certain things I've come to believe hold true. I know that my beliefs will continue to change. I know that I will change.
But here, at 27, is what I believe:
You should ask for more.
Nothing good comes from setting the bar low. Aim big.
The best shit is hard to do, but we should try to do it anyway.
Anyone can have a good idea. Anyone can find the money to back it. But the only thing that really matters is the leadership behind it.
We need more people who want to learn how to lead.
People can always learn new skills, but not if they don't already know how to do the work. Find people to stand beside who value the work the way you do.
It's OK to cut things out that you don't believe in anymore.
It's OK to say "no."
Great work starts with setting great habits. A lot of the work is about doing the same stuff over and over again. Even on the days where you don't feel like it.
People get tired of success. Don't believe it? Go ask any college football fan who just saw their coach fired for "only" winning 75% of his games.
Don't mess with happy.
Enthusiasm is a wonderful, contagious thing.
Good things come from messy situations — if you know where to look.
You learn the most about people when you go on big adventures with them.
We'd all be happier if we found five or 10 days a year to celebrate with people we love. There are plenty of good opportunities — college football tailgates, Friendsgivings, long weekends — but we could all find more reasons to get together with friends and family.
You don't have to be serious to be successful. Some of the best people I know are the silliest. That's not an accident. They've figured something out.
A lot of life is just making choices and learning to live with them.
And most of all: The things that make you feel the best are the easiest to do: Saying thank you, offering someone a compliment, writing a friend a kind note. This is the easiest stuff to do. We can always do more of it.