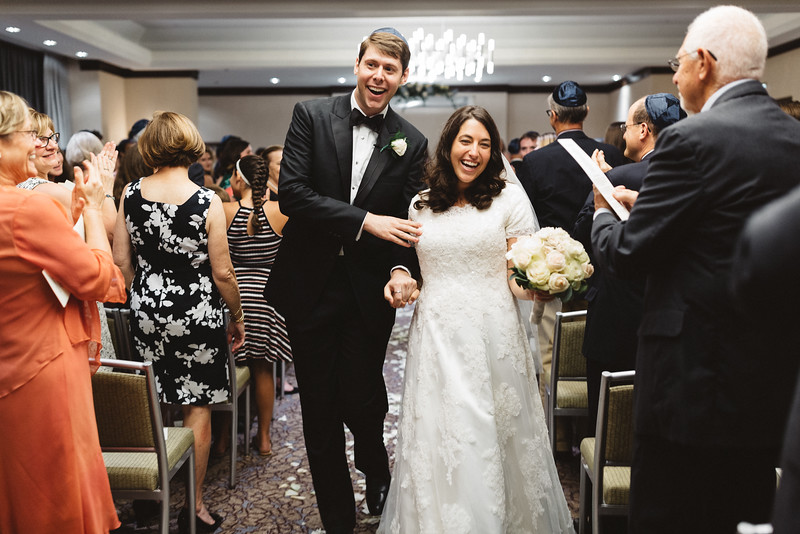 I am 29 years old, and I'm learning how to be grateful for the life I have. The truth is, I don't know what happens next. I don't know what I'll be doing next year, or where I'll be working. I don't know if the big decisions that are just ahead for me and my wife are ones we'll be making sooner or later. All I know is that this year, the changes kept coming, and there's still more to come. A year ago, I wrote: "By the time I write the 2016 version of this post, things could be very, very different." If only I'd known how right I'd be!
But with all the uncertainty, I keep coming back to one thought: I'm a truly lucky guy. I get to come home every day to my wife and share a home with her. I am so grateful to have married someone so kind and big-hearted and silly and wonderful — and have married into a family equally warm and generous.
I know I'm grateful to have siblings I can count on, and parents who have always supported me — even when others lost faith. My wife and I are especially lucky to have such incredible friends, a group that keeps us anchored even when everything around us seems to change. We have good-paying, stable jobs. We have our health.
We really do have a lot to be thankful for.
And the older I get, the more I understand how important it is to find a few moments every day for gratitude. There is a lot we can't control about our world. Best not to worry about all that, and instead be grateful for the lives we have and the company we keep.
Over the past year, there are certain things I've come to believe hold true. I know that my beliefs will continue to change. I know that I will change.
But here, at 29, is what I believe:
What you say matters. What you do matters more. How you treat people matters most.
Ask more questions. There's always more to learn.
Words to live by: It takes a lot to know a little.
If you wait until you're 100% ready to try something, you're already too late.
Read more. The smartest people I know are always reading, and especially reading things that challenge them.
Travel more. Travel to places that inspire you, and travel to places that make you uncomfortable. Travel isn't just for vacation — it's also an opportunity to learn.
A great wedding has three things: Enough food, enough drink, and enough dancing. That's it. Everything else is just for show.
Be someone who gives wedding gifts months before the wedding. As soon as you find a couple's registry, buy them something, and make it something they'll use. They won't remember most of the things they got, but they'll remember your gift, and they'll love you for it..
Thanksgiving leftovers > Thanksgiving dinner (and it's not even close).
Some things are worth spending a little extra money on: A direct flight. A comfortable bed. Nice shoes. Pay a little extra now, or pay for it in time or pain later.
Ever been in a room where you look around and realize, "I have something to learn from everyone in here"? That's a great feeling.
You don't need permission to do the best things in life — to get dinner with a friend, to call someone you care about, to try something new.
And most of all: Nobody knows what happens next. So don't wait. Get moving. The good stuff is worth working for.