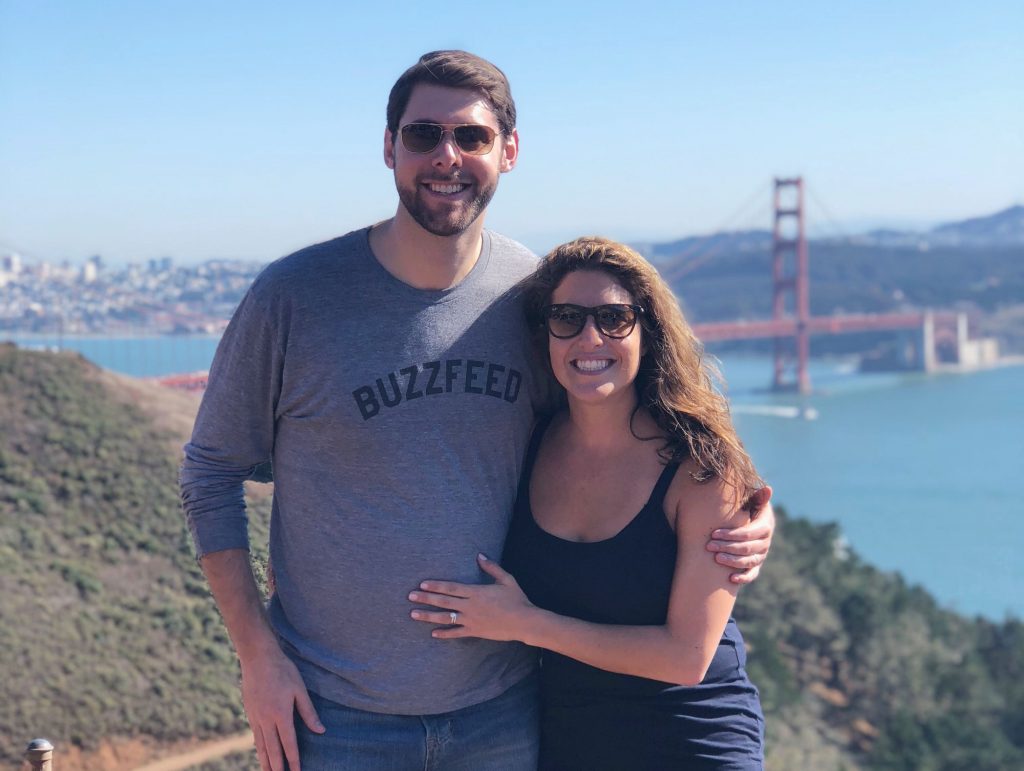 I am 31 years old, but I know I'm not too old to try something new. It was a year ago, right around Thanksgiving, when Sally made an incredibly brave choice: After nearly a decade in social work, she decided she wanted to go back to school to pursue a new career in nursing. We talked about the sacrifices she'd have to make to become a nurse, the work she'd have to put in. But we both knew: If she didn't do this now, she might never get the chance again.
In January, Sally started taking classes at a community college in the city. It hasn't been easy. There was a stretch those first few weeks where she'd come home every other night in tears. "Can I do this?" she'd ask me. "Should I drop this class?" But she always kept at it. I've watched her grow at school: making new friends, forming study groups, going to office hours and study halls, and taking notes until her hands hurt. She's made more than 6,000 flash cards this year —I've got the Amazon order history to prove it. But my greatest joy has been those nights when Sally's asked me to stay up late to stay with her to study, and I've asked her about something on one of those note cards, and her face lights up. "Oh my God, so this is so cool…" she'll say, and then talk for five minutes straight about the human heart or the periodic table or a concept she learned in bio. I've known Sally for six years, and we've been married for two, but I didn't know that the woman I married was this hard-working, this tough, this smart. I do now.
A few weeks ago, Sally got into nursing school. She starts in January. I'm so proud of her — of the work she's put in, of the dream she's still chasing, of this idea that with a nursing degree and a social work background, she can do even more to help her patients. I know how lucky I am to be married to someone who has the courage to do this.  She's an absolute wonder, and she's going to be an amazing nurse.
Over the past year, there are certain things I've come to believe hold true. I know that my beliefs will continue to change. I know that I will change.
But here, at 31, is what I believe:
You can learn something from everyone. You just have to ask the right questions.
There are going to be moments when you look at former classmates or colleagues and think that they're ahead of you in their careers. Remember these words: You are not behind. There is no timeline but yours.
Your plan can be complex. But your goal should be simple.
Leadership means being willing to accept blame, even when it's not your fault, and doling out praise to others, even when you deserve the credit.
If you're reading, you're learning. Read more.
New York City can be such a frustrating place to live. But once a month, it still does something that makes me go, "I can't imagine living anywhere else."
The staff at LaGuardia Community College deserves so much credit for Sally's success this year. I've been so impressed with the resources — in particular, the study halls for several classes, and the library — that they have for their students. I'll always be thankful for the support they gave Sally — she couldn't have done this without them.
Wedding hashtags are out. 2019 will be the year of the shared iCloud wedding album.
Be kind. The world needs more of it.
Commit to making time for something simple in the year ahead. Make a goal to try the crossword every morning, or to invite friends over for a home-cooked dinner ever week, or to see live music once a month. It's the little things that often make you the happiest.
And one last thing: This year was incredible in so many ways. I got to launch some new products at work. I got to see some of my favorite people in the world get married. I got to drink champagne out of the Stanley Cup. I got to watch my wife take an incredible step in her career. I am so lucky, and thankful, for all of this.