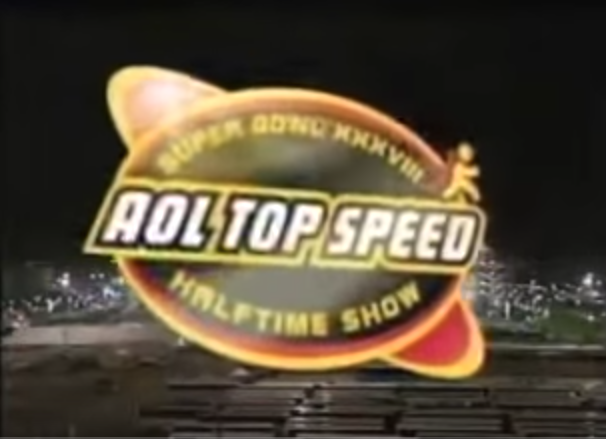 I'm just old enough to remember the artifacts of the recent past. I remember computers with MS-DOS and floppy disks. I remember the first time I saw an iMac in my elementary school's computer lab. I remember the dial-up sound. I remember when the librarians at my middle school showed us how to use Google. I remember my first iPod (2005), my first Kindle (2008), my first iPad (2010), and my first iPhone (2018 — I was a little late to the game). I remember standing on a street corner in Pittsburgh in 2016 and seeing one of Uber's driverless cars drive past.
Of course, I also remember where I was in 2004, the last time Justin Timberlake played the Super Bowl halftime show: at home, watching with a group of friends on the couch. I remember that only two of us actually noticed the famous moment with Timberlake and Janet Jackson: My friend, Ani, and my mother, both of whom immediately said, "Did anyone else just see her nipple?" (I completely missed it.)
And here's the thing about 2004: We didn't have a DVR or a TiVo at the Oshinsky house. (I don't think we had a DVD player yet, tbh.) There was no social media to confirm what we'd seen. There was no YouTube — watching video on the internet was still a pretty rare thing. There were no TV replays, obviously, of the moment, and it would have been a while before any news organization had a story online about the moment. (Also, fun fact: This particular halftime show was sponsored by AOL!)  I remember was my mother calling her friends on the phone, asking if they'd seen what she had seen, and then reading about it in the paper the next morning, and then watching "PTI" the next night, knowing that they'd probably be the only place that would be talking about the moment and showing (highly censored) video of it.
That was 14 years ago. Why does it feel like forever ago?
I wrote about that phenomenon last year, in a post about smartphones and Shazam:
"If you would have told me in 2005 that one day, there would be a magical, mobile device that could listen to and identify songs on the radio, I would have been amazed. That was something that could only happen… in the future!
The future, it turns out, is happening right now. In the dozen years since I couldn't remember the name of a ZZ Top song, nearly everything that exists in our day-to-day lives has changed. The technology, the tools, the resources — it's all changed.
In just a dozen years.
And I cannot imagine what we'll have at our fingertips in the year 2029. The changes, I'm sure, will astound all of us."
If the "wardrobe malfunction" had happened today, we would have known immediately. We would have replayed it on our TV. We would have gone on Twitter to see GIFs of the moment. We would have read nearly instantaneous reactions and commentary on the web. By the time the game was over, we would have logged onto Instagram to see memes of the moment — and targeted ads selling T-shirts about it, or his-and-her Halloween costumes featuring Janet and Justin.
I have no idea what will happen tonight, but I'm sure of this: Whatever does happen, a decade from now, we'll look back on it the way we look back on 2004, and wonder: Was that really how things were back then? What happens in 2018 will soon feel like forever ago, too.