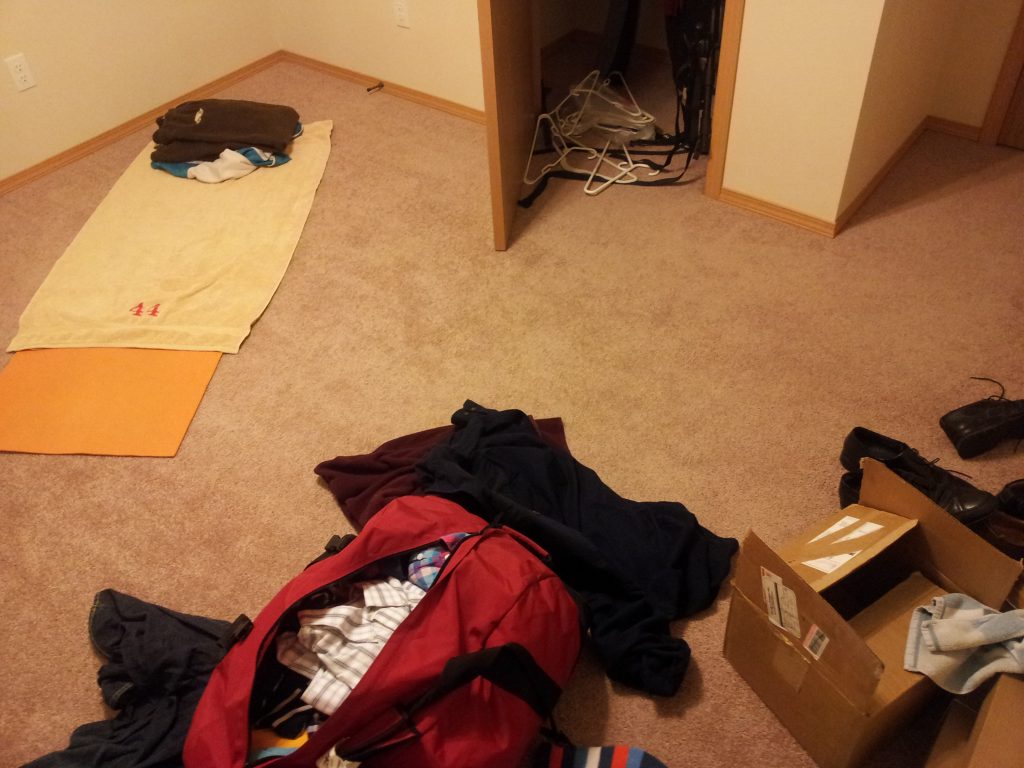 I was at the Stry.us HQ/apartment on Monday night, sitting on the floor, when I looked up and announced to my editor, Jordan:
This is the furthest along this project has ever been.
Stry.us — or versions of it, at least — had been on my mind since 2007 or so. But it really came into fruition almost two years ago to the day, when I worked up a pitch for something I called "Four Days in America." It would be a story, I decided, about the state of our union, with reporting on who we we are and where we're going. It evolved pretty quickly to Stry.us. Two months later, I was leaving my job to start this thing.
Then came Biloxi — solo.
Then came D.C. — solo.
Then came RJI — solo.
But right on that floor in Springfield, on Monday? At no point has Stry.us ever been closer to reality than right then.
Right now, we have:
A website that doesn't suck.
Some fans.
A team.
Some money.
Excitement.
We're actually on the verge of… something!
And more good things are happening! Like: I'll be speaking about Stry.us and our new website at the Association of Alternative Newsmedia convention this summer in Detroit. That's pretty amazing.
And just being down in Springfield, I can sense the excitement. The library team, in particular, is absolutely wired about our project. They're going to be a fantastic news partner this summer.
But I always find that just when my ego's getting a little too big, something happens to bring it back to normal size.
On Monday night in Springfield, I slept on a yoga mat on the floor of the Stry.us apartment. I used a hoodie for a pillow. My bed — and bed-related accessories — won't arrive for a few more days.
Yes, Stry.us is moving along. Yes, we're making big strides. Yes, after two years, it's starting to feel like we're building towards something really big.
Yes, I can even use the word "we," because there is a we — the Stry.us team I've put together.
But you cannot have a big head when you're going to bed on a yoga mat, with a hoodie for a pillow.
Stay humble, Dan. Stay hungry.