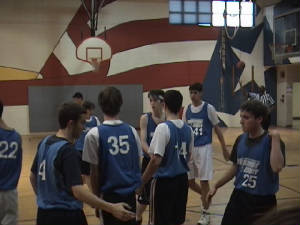 The year was 1996. OJ went on trial in California. Michael Johnson ran away from everyone at the Atlanta Games. Garry Kasparov lost to an IBM computer in chess.
And, probably most notable of all: The Bethesda Magic recreational basketball team was formed.
I was one of the original Magic. There are many things I could say about Bethesda Magic basketball. I could tell you that in 1999, one of our players played an entire game in blue jeans. I could tell you that for several years, more players on the team owned Rec Specs than basketball shoes. I could mention that for several seasons running, a player on our team attempted to score on the wrong basket.
I should probably also mention that we were not very good.
It wasn't until our 15th game as a team — the final game of our second season — that we won a game by anything other than forfeit.
But we ended up playing for 10 seasons. In our final three seasons, we actually won more games than we lost. By the end, we started to actually learn things. We didn't totally suck.
I remember that decade of rec basketball fondly. Most of all, I remember the lessons that our coach — Coach Dinerstein — taught us. He was not a very good coach, by pretty much any metric through which you measure basketball coaching ability. We all probably knew more about basketball than Coach. But in his own way, he taught us a lot about basketball.
And if I may be bold enough to say: Some of his lessons remain true today.
Master the Fundamentals
If there's one thing that I'll always remember about Coach, it's that he spent more time talking about passing than any coach I've ever seen. Our practices were 65 percent passing drills. We practiced bounce passes and chest passes all night long, with Coach walking around yelling, "Throw better passes! Make better catches!" This was rather necessary, because when we started, none of us could pass. I was particularly fond of throwing behind-the-back passes from the high post. The problem was that nobody ever caught them.
So we spent a lot of time practicing our passes and catches. We were determined to be more fundamentally sound than any other team in our league.
And by 12th grade, we were! Nobody threw a bounce pass like the Bethesda Magic. Our passes were crisp, our catches were clean.
Coach knew that great teams start with great teamwork. The best teams share the ball. So that's what he made us do, every practice for 10 years.
Understanding What's Important
Of course, there's a catch to the all-passing, all-the-time practices: We didn't really practice shooting. So we'd pass it beautifully in games. But then somebody would be open, and we'd yell, "Shoot!," and that player would be forced to actually heave the ball at the basket. It rarely went in. And that's kind of an issue in a game where scoring points matters.
Ultimately, you have to know what's most important in your quest to do the work right. If you're a small business, it doesn't matter if you've mastered social media and if you've got a YouTube video that's gone viral. If your product stinks, you're not going to be in business very long.
We were a basketball team that couldn't shoot, and if you can't shoot, you can't win. This was a fairly big hole in our overall basketball strategy.
Whenever I master a new skill, I try to ask myself: How does this change the way I do my work? If it doesn't bring me a step closer to doing better work, then I need to refocus on different skills.
Keep Things Simple
In about sixth grade, Coach decided we were ready to add set plays to our game plan. We had two plays. Coach decided that when we ran Play no. 1, our point guard would yell out the name of a fruit. When we ran Play no. 2, our point guard would yell out the name of a vegetable.
In games, our point guard was fond of yelling out, "Tomato!," which typically led to the team running both plays simultaneously.
We didn't score very often.
There was one team in our league, though, that ran a play well. This was kind of amazing, actually. Sixth graders aren't typically smart enough to do anything well that requires mass coordination.
This team's play was called "UConn." They ran it after every basket they scored. "UConn" was the call to set up their pressure defense.
Here's how it worked: Their entire team swarmed the ball in the backcourt until our point guard turned it over. Then they took the ball and shot a layup.
It was a stupid play. It was painfully simple. It was basically five guys running at the ball simultaneously. It wouldn't work on any team with players taller than 5'3".
But none of us had hit puberty. So it worked. Every. Single. Time.
Simple things can be effective things, too.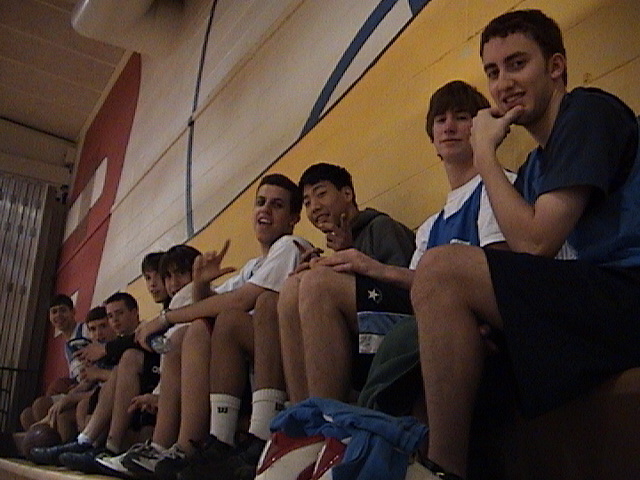 Remember to Enjoy the Work
We were not very good. And if we had taken ourselves seriously, we wouldn't have made it past the first season.
But we loved our teammates. We loved playing together. We were happy playing basketball together — even when we didn't win.
And while other teams were in their huddles, yelling at each other, we were goofing around in ours.
Work should be fun. It can sometimes be stressful, and agonizing, and difficult.
But if it's never fun, that's a problem.
We lost more than we won. But nobody ever looked at us after a game and thought that we weren't enjoying ourselves.
All these years later, my teammates from the Bethesda Magic are still some of my closest friends. We made a hell of a team.
Were we any good? Not really.
But we were everything I want from any team I'm a part of. We had fun. We knew our roles. We played together. We learned a lot.
Although I'm not sure if any of us will ever be totally sure whether a tomato is a fruit or a vegetable.