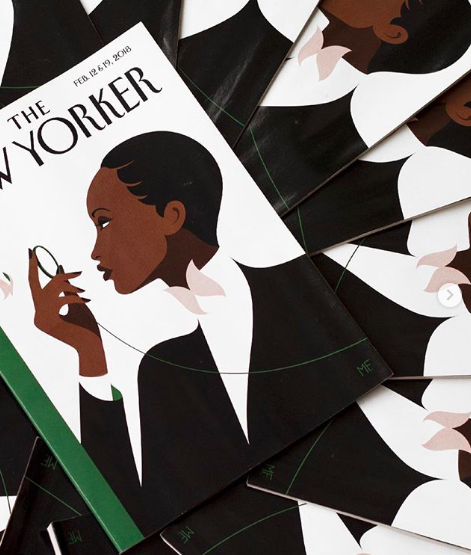 Every year, around Thanksgiving, I write a blog post that I call The Things I Believe. It's an inventory of the year that was, as I look back on what I've learned and the person I am at that moment.
As as I approach my final day at The New Yorker — in September, I start full-time on Inbox Collective — I wanted to look back at two years in this newsroom. It's been an incredible place to work, and I feel so lucky to have been a part of this team. So as I look back on my time at The New Yorker, this is what I believe:
Whatever it is you do, be the best at it — Whenever someone asks me how to get a job at The New Yorker, I always tell them: This is a place full of the best people in their field. I truly believe we have the best editors, writers, fact checkers, and artists anywhere. My colleagues are so unbelievably good at what they do — I continue to be amazed at how talented this team is. And if your ambition is to work at The New Yorker one day, keep working to be the best in your field. When you are, this place might be ready for you.
Give yourself time to focus — It's not just that the people who work at The New Yorker are talented. It's that they're given the opportunity to focus on their work. It's not uncommon to hear that a copy editor or a fact checker is going to be working on a particular piece for a few days — or longer — to make sure that the work is done right. Focus breeds excellence.
Make the extra phone call — Before The New Yorker, I'd never worked at an organization that had a dedicated fact-checking team. Our fact checkers check everything — and I do mean everything — that can be checked. Here's a glimpse into the process, as explained through the experience of actor Daniel Radcliffe, who was once tasked with fact checking a review of a Mexican restaurant. Their attention to detail is remarkable.
Don't take yourself too seriously — Here's another secret of The New Yorker: If we just published lengthy profiles about Polish novelists or reported pieces about the future of modern dance, I'm not sure we'd get that many readers. What sets The New Yorker apart is the humor. This is a place that can be silly, goofy, and subversive, and that makes all the difference.
It's been a joy being a part of this team. I'll always be a reader — and a fan.
———
That New Yorker cover comes via the excellent @NewYorkerArt Instagram.